the first interactive film project
Kinoautomat was the world's first interactive film, premiering at Expo'67 in Montreal in 1967. The film and its technical system were developed in Prague by a gifted team of Czechoslovak directors, actors, inventors and technicians, and was known as the brainchild of Dr. Raduz Cincera. The film has rarely been shown since that time but is a seminal work of interactive narrative. (as found in theSmartLab).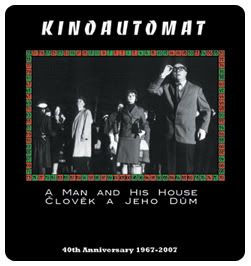 web link for the project: at www.kinoautomat.org

Post's featured image by moonberry. Edited by dRuantia design.